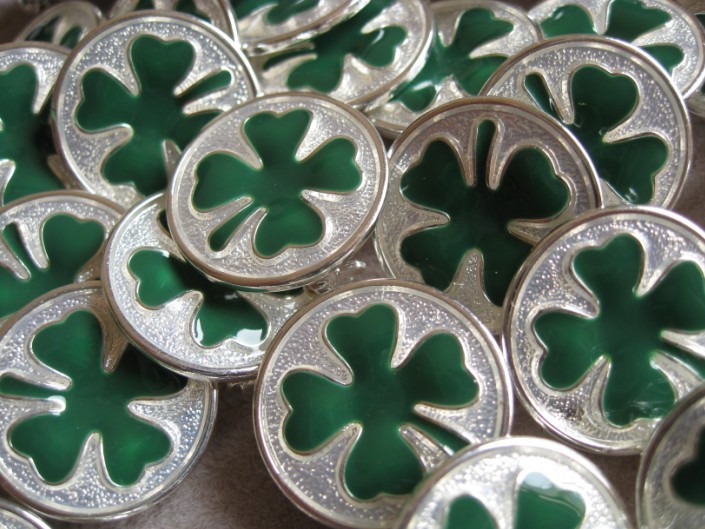 The Four Leaf Clover come from western.
In Irish folklore, four leaf clover brings good luck, in the traditional Irish wedding,the bride's bouquet
and the groom's corsage must come with the Four Leaf Clover.Germany found a real four leaf clovers
in 1190, it means freedom,unification,comity and peace. They think, if they own a four leaf clover,
any bad things will happen.

The Four Leaf Clover,Leaf is heart shape, the darker part is also a heart-shaped. The most interesting
and especially, You may only find one is 'Clover' in the one hundred thousand clover, so 'Clover' is
internationally recognized as a symbol of luck.

Each leaf has a different meaning:
One leaf for name,
One leaf for wealth,
One for a faithfully lover,
One for glorious health,
All in this four-leafed clover.

The dark green of company badge leaves is the same as the 'U'of company LOGO, also the background
of our name card. The Four Leaf Clover contains four things in our life: fame, wealth, love and health,
but only the pure attitude and hard work can get, weather at work or any other things in our life.
As we have a dream, if we has the genuine attitude to face, pure professional skills, pure professionalism
in action? If so we will achieve the dream and get the fame, wealth, love and health.In fact, luck is ourselves.

Green life, positive attitude, growth and progress.
No distractions and absorption, efficient and self-break.